In today's competitive job market, learners are not only looking at the academic opportunities an educational institution can bring, but the benefits for employability.
Today, more than ever, learners are seeking ways to make themselves stand out, whilst employers are looking for candidates with skills and experiences beyond academia. Indeed, academic achievements now only set the foundation for a CV, and if anything, it is the learner's skills and experiences which now provide the much-needed catalyst for setting them on their career path of choice.
Over recent years, it has become a greater focus for educational institutions to provide a more comprehensive programme around employability. Not only does it set their learners apart, but it sets them apart as an attractive place to study for potential incoming learners. With this movement, we have seen the growth of learning technology and, most notably, ePortfolios, supporting employability.
That's where Myshowcase.me comes in. 
Providing learners with an ePortfolio allows them to gather and present their skills and experiences in their own way. By documenting, presenting and sharing this evidence, a learner is not only able to stand out from the crowd, but is empowered to reflect on their experiences. Through reflection, learners are able to develop their ideas, solidify their skills and become more independent in driving their own learning journey and professional development.
How Myshowcase.me supports student employability…
Myshowcase.me supports the learner in driving their own development, whilst giving staff the necessary tools to provide ongoing support.
So, how does Myshowcase.me support employability and graduate outcomes? 
1. Upload any evidence of skills and achievements
Myshowcase.me provides students with their own area to upload multiple types of evidence to demonstrate skills and experiences i.e. any file types, YouTube videos, Prezi presentations, embedded Tweets and more. The limit is your imagination, allowing students to be as creative as they wish when demonstrating their achievements.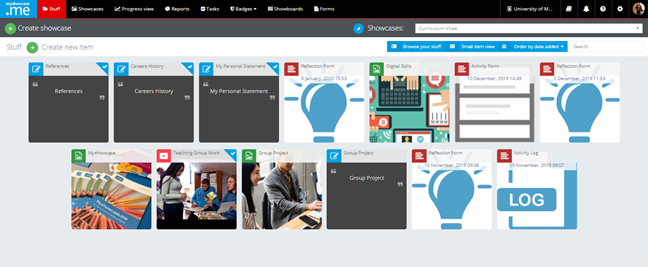 2. Create unique presentations to share with employers 
Our ePortfolio gives students the ability to create their own digital presentations of evidence and share these presentations with staff, peers or employers for feedback or review.  Known as Showcases, these presentations come with set templates such as a CV or booklet template, allowing students to quickly and easily build a presentation ready to share.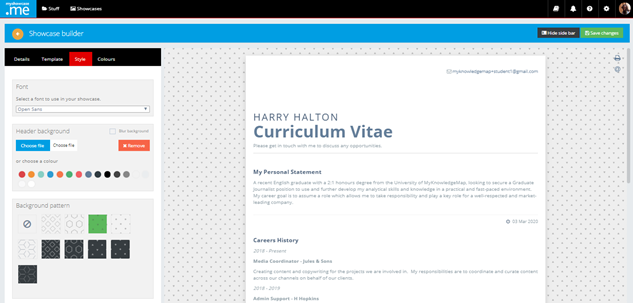 3. Create and share employability or graduate outcomes frameworks
Myshowcase.me enables institutions to easily create their own employability or graduate outcomes frameworks for students to work with, upload their evidence to and track their progress against in real-time.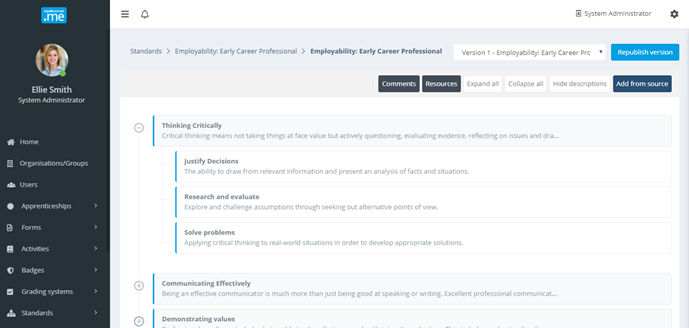 4. Provide valuable feedback and support to learners
Myshowcase.me includes a private space for students and staff to visualise a student's progress against an employability framework, communicate and provide valuable feedback on the evidence and progress made.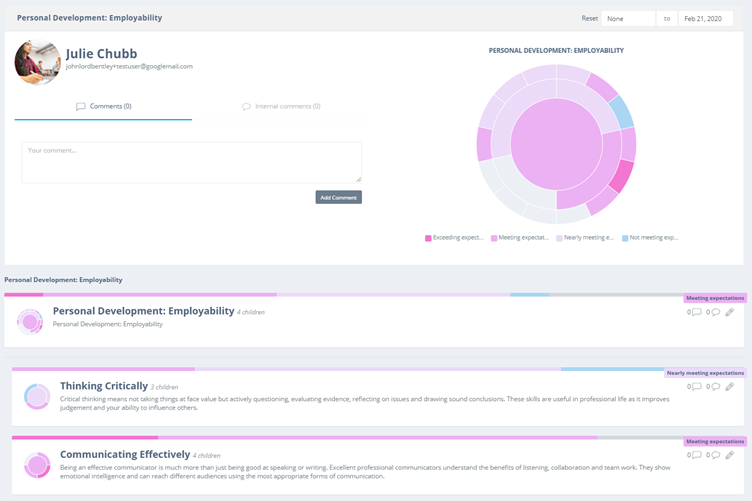 5. Create shared group spaces for support
Our ePortfolio enables institutions to create shared group spaces, known as Showboards, for students to share their work and achievements either with staff, peers or potential employers.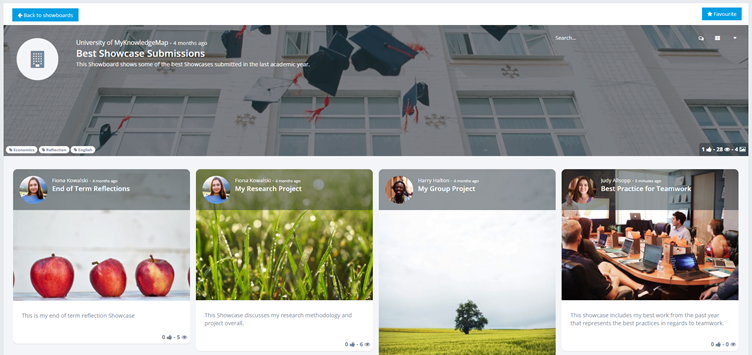 Supporting Student Employability & Graduate Outcomes with Myshowcase.me
On-Demand Webinar
In support of the 2020 National Careers Week, we ran a short webinar to discuss how ePortfolios can support students in developing valuable employability skills, improve graduate outcomes and ultimately succeed in today's competitive careers landscape.